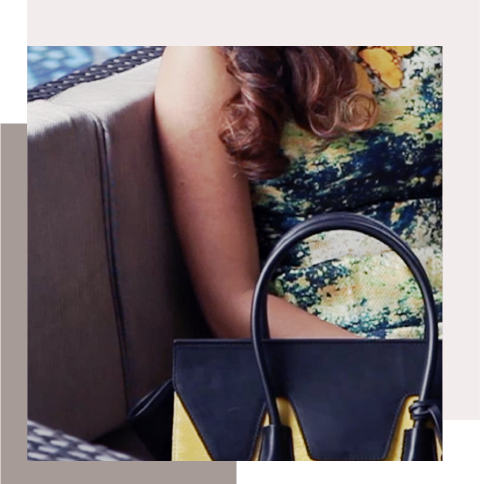 WHEN FASHION BECOMES WISE
WISE Enterprise is born from the sole objective of empowering lives – not only the lives of the women and men carrying our bags, but the lives of all those involved into creating, producing and distributing each one of those bags.
It is the dream of thoughtful designs, quality craftmanship, positivity and an unwavering determination to fully appreciate the power of humanity and creation. It is the opportunity of a wise choice, for a wise life and a wise sense of style. A real fashion statement and life commitment.
Today WISE supports and provides employment opportunities for 3 socially disadvantaged groups; the creative youths from Muscular Dystrophy Association of Singapore (as our Bag Designers), people with disabilities and illnesses who may not be able to find stable employment (as our Fashion Consultants) and ex-offenders from The New Charis Mission (as our Logistics Partners).
---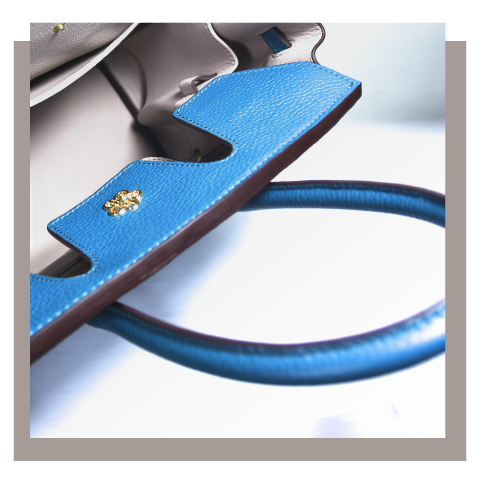 Well-made
Our bags are carefully designed and created for modern and active women – easy to carry and use, light weight, practical and versatile. Thoughtful designs that help them in their daily lives.
---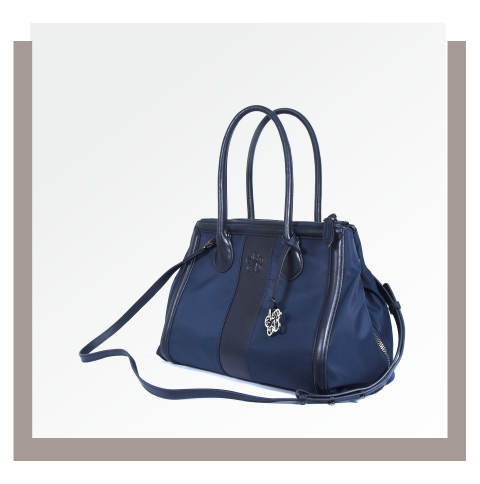 Inspiring
From design to production, all the way to distribution, our business model is built to bring positive impact on society – each bag purchased contributes to improving the lives of those who need it the most.
---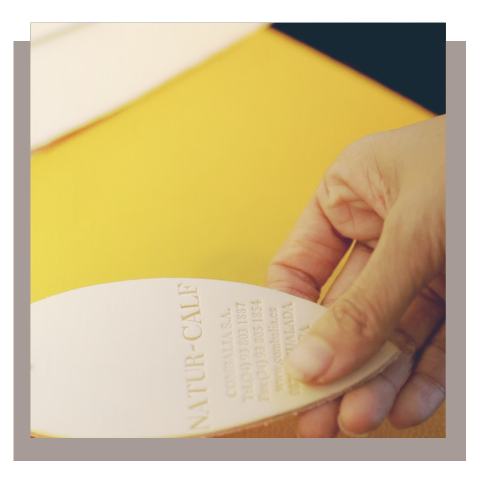 Sensible
Working with the best quality leathers, innovative eco solutions and paramount attention to details, we provide our products at value-for-money prices - enabling sensible purchases with guaranteed quality and durability.
---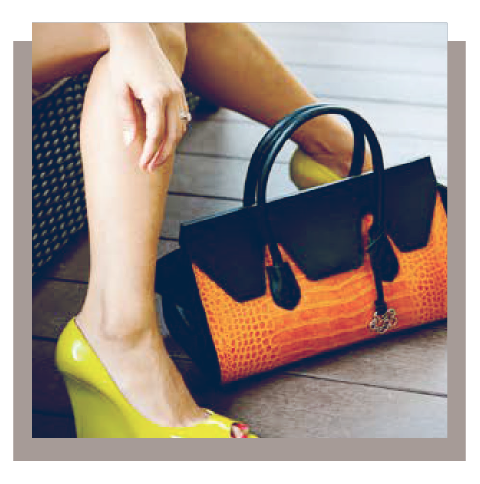 Empowerment
We believe in providing a nurturing environment for our employees, helping them become the best they can be and enabling them to use these abilities to sustain their livelihood.
---
A REAL COMMITMENT TO LIFE AND DIGNITY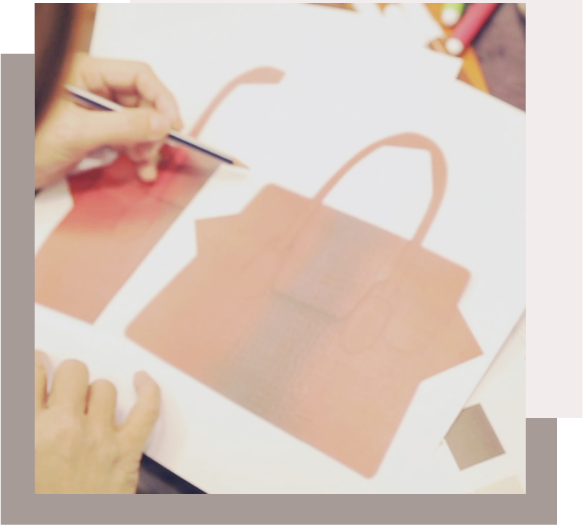 Empowering Creativity
Under the careful eye of Ms Rina Khoo, an art teacher with decades of retail experience working for luxury brand, WISE and the management of Muscular Dystrophy Association of Singapore (MDAS) identify youths among our beneficiaries with the creative potential to imagine and design bags that are both fashionable and practical.
With a real eye for beauty, they become our bag designers, amazing us everyday - building on their capabilities to help them build lives of dignity rather than limiting them to their disabilities. They created the collection FLAX that aims to bring classic cuts to the everyday life - with a modern touch of elegance, adaptable to different style.
---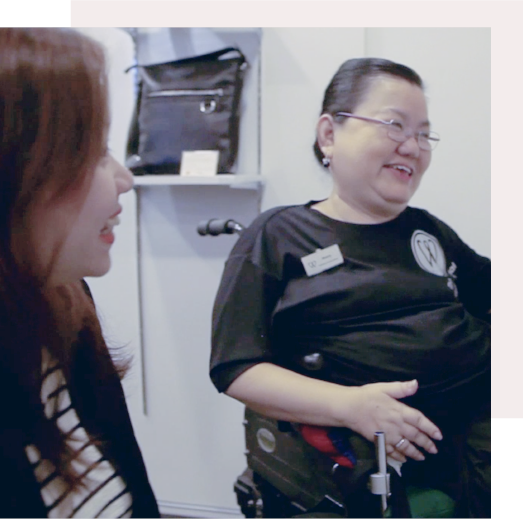 Sustaining Life
True to our mission to empower individuals through inclusive employment, all our sales consultants come from situations in which they were not usually considered for open employment and unable to sustain independent living .
Carefully trained, they become more focused and determined. They take pride in their work and are fully dedicated to offering their clients the best retail experience possible at both our showroom and during corporate events.
---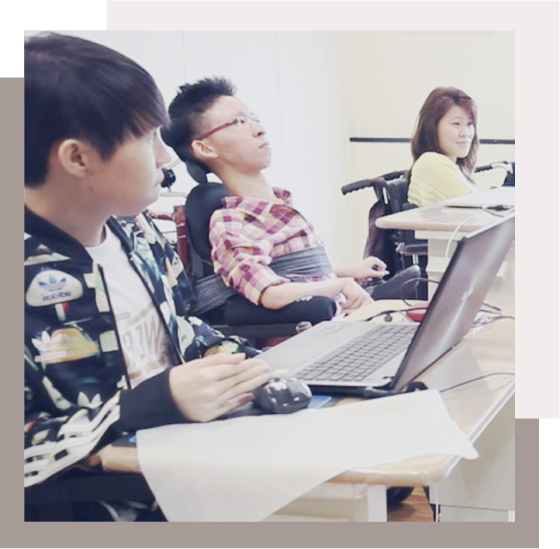 Impacting the retail landscape
It started with the vision of a group of social entrepreneurs who wanted to empower the socially disadvantaged by creating job opportunities for them to gain financial self-reliance. WISE actively seeks opportunities to reach out and collaborate with other social enterprises or groups, to create awareness for our cause and to make a difference by being the first Retail Social Enabler.
---