WISE Social Missions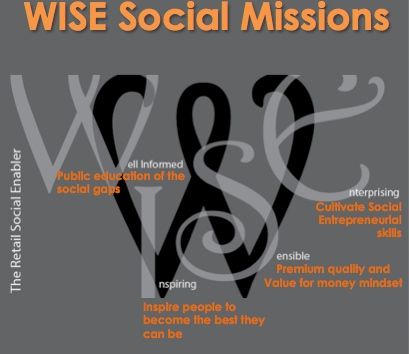 WELL INFORMED
Public education of the social gaps in Singapore. WISE conducts public education talks with regards to social enterprise and actively seeks collaboration opportunities with charities as well as organizations who are active in Corporate Social Responsibility (CSR).
INSPIRING
WISE aims to inspire people to become the best they can be. We seek to inspire the socially disadvantaged through enabling of their abilities.
$ENSIBLE
Our $ensible mission aims at inculcating value-for-money mindset and commits to deliver premium quality leather goods at wholesale prices.
ENTERPRISING
WISE aims to create a positive entrepreneurial environment. Our Enterprise mission is designed to encourage social entrepreneurship for likeminded and enterprising individuals.