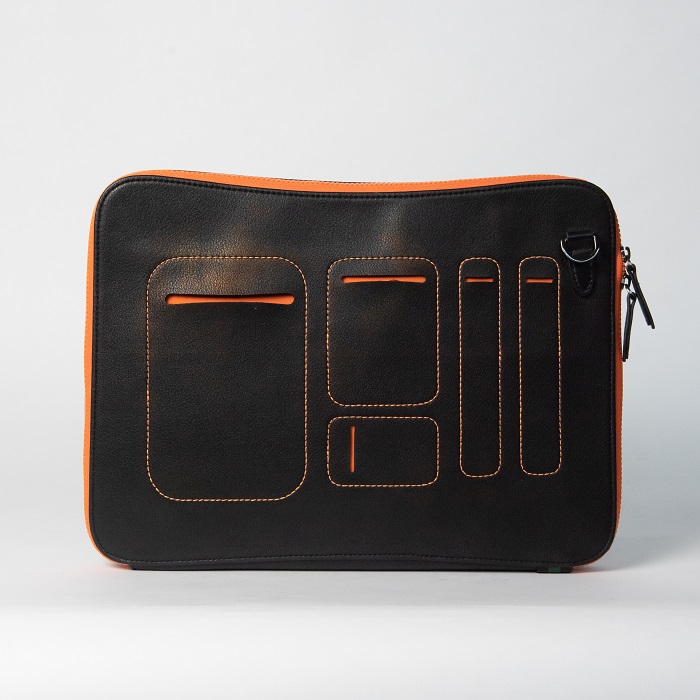 Foxglove
$ 55.00
$ 0.00

(disc)

Foxglove is a Notebook case and it can fit up to a 14" notebook.
Made from eco-friendy leather with neoprene lining, it is available in 7 fashion colours to match any wardrobe.
The interior is lined in neoprene with 2 pockets for your documents.
On the outside, there are slots for your pens, mobile, MRT cards and USB drive.
It comes with a detachable nylon shoulder strap.

SIZE:
L37 x H27 x D3 cm.

MATERIAL :
Eco-friendly leather and neoprene

Fits a 14 inch laptop.